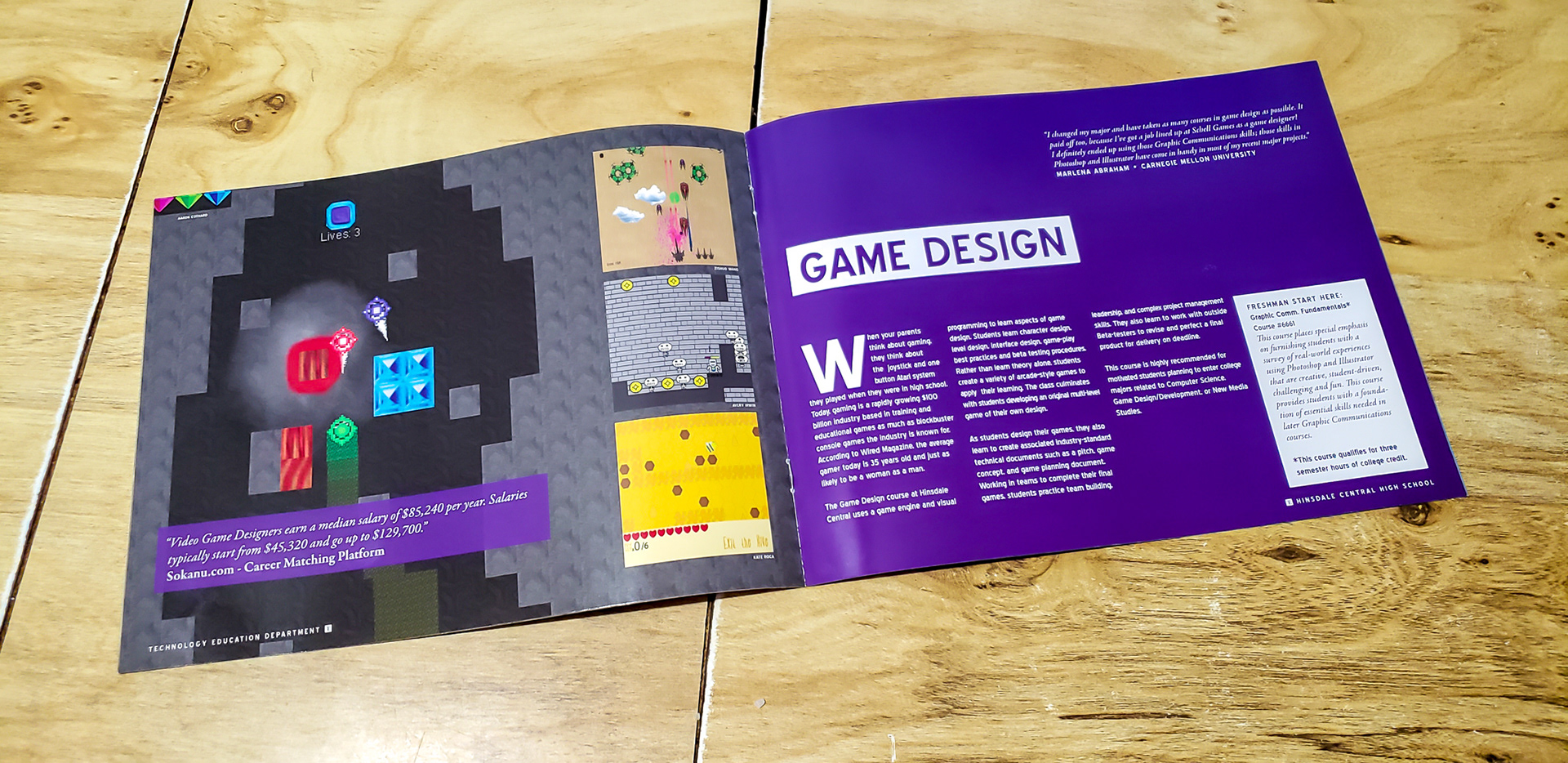 Fun Fact: My high school made a video game course after me. During my time at
Hinsdale Central High School
, I spent a lot of time doing projects in engineering and graphic design. One day I challenged myself to make mini games in

Adobe Flash Professional (Animate)

. It was super fun making games and the school saw the potential in creating a game design program upon my senior year. I majored in game design because of my experience then used my knowledge to give back to my high school.
​​​​​​​
I was co-founder of the game design program and spent my free time giving back.  I proposed the academic

 documents for an extracurricular game development course and laid out the fundamentals of a 2D game development program. I even created example projects in GameMaker Studio 2 for students to reference. The course was such a success that it became a two semester program!