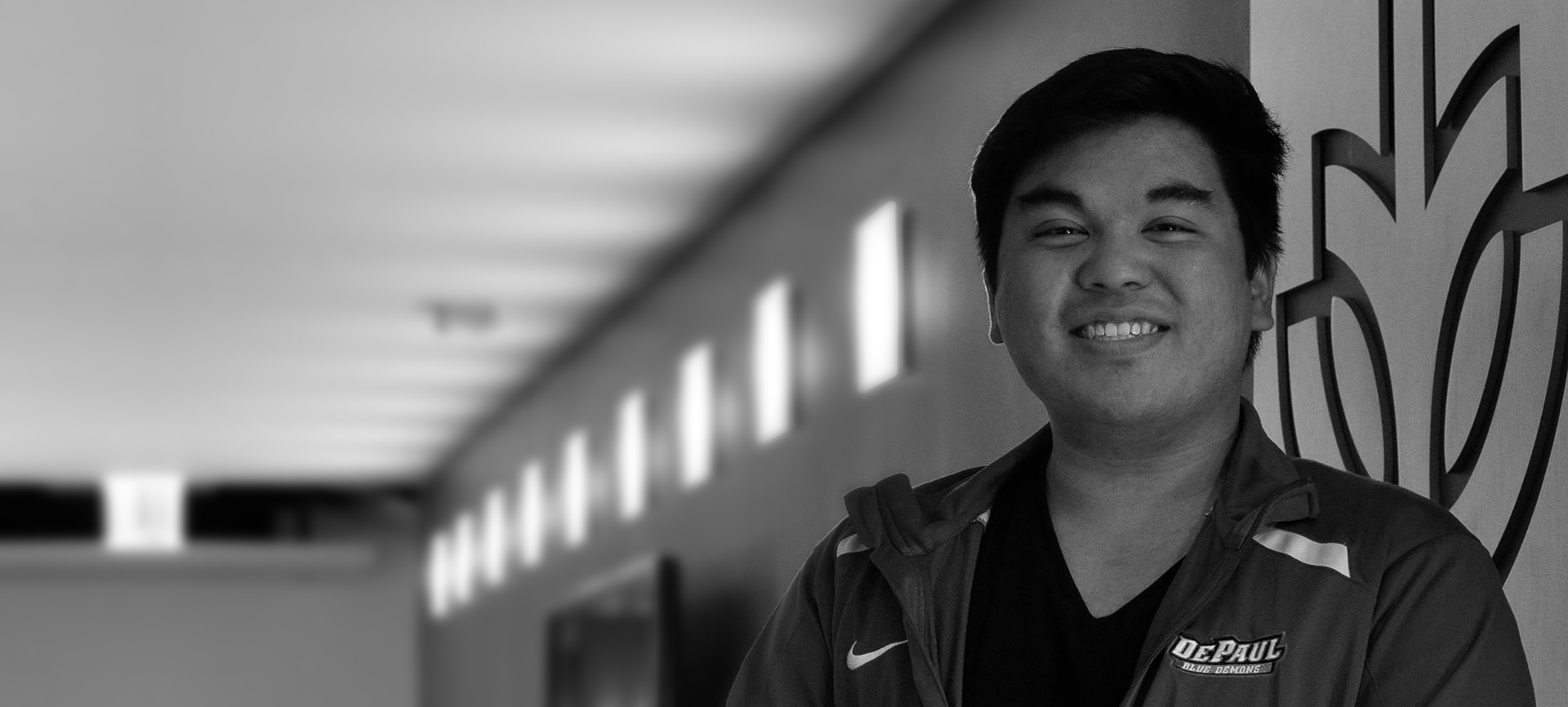 Yo! I'm Josh. I'm a game producer and event manager passionate about bringing people together. 
Being able to organize socials, market events, and help people connect is what truly resonates with me. This is my way of giving back to the community and every meetup I organize inspires me to grow every day as a creative individual. 
I decided to pursue the game industry a decade ago after Hinsdale Central High School created a game design program after me. I graduated in 2017 with a BS in Computer Game Development at DePaul University and is now the Adjunct Faculty at College of DuPage. Outside of that, feel free to check out the events I manage! 
You can read about me in the Voyage Chicago or see my recent games on Polygon and Gamasutra.
For media inquiries, speaking engagements, and other questions, you can reach me at

josh.p.delson(at)gmail(dot)com

.
● 

Event Coordinator, Death by Audio Arcade (2019 - Present)


● 

Junior Graphic Designer, Bit Bash Chicago (2019 - Present)


● 

Founder & Mentor, Junior Development Experience - JDE (2016 – Present)


● 

Board Member, IGDA Chicago (2018 - 2019)


● 

Co-Founder & Mentor, Hinsdale Central High School's Game Design Program (2013 - 2019)


● 

Innkeeper, MAGFest (2018 - 2019)


● 

Conference Associate, Game Developers Conference (2016 - 2019)


● 

Marketing & Leadership Coordinator, DePaul University's Vincentian Service Day (2016 - 2017)


● 

Program Instructor, Evanston Art Center (2016)


● 

Teaching Assistant, Digital Media Academy | (2016)


● 

Service Immersion Leader, DePaul University's Division of Mission & Ministry (2015 - 2016)


● 

Orientation Leader, DePaul University's Office of New Student Family Engagement (2014 - 2015)


● 

Chicago Quarter Mentor, DePaul University's Office of New Student Family Engagement (2014 - 2016)


● 

Event Coordinator, Philippine American Cultural Foundation (2013 - 2016)
Microsoft Word

★★★★★

| Microsoft Excel

★★☆☆☆

 
Microsoft PowerPoint

★★★★★

 
| Microsoft Outlook

★★★★☆ 
Adobe Photoshop

★★★★★ 
| Adobe Animate

★★★★★

 
Adobe Illustrator

★★☆☆☆ 
| Adobe InDesign

★★★☆☆
Adobe Premiere Pro

★★★☆☆

| Trello

★★★★☆
Jira

★★☆☆☆

| Confluence

★★★☆☆
Unity

★★★☆☆

| Game Maker Studio 2

★★★★☆
Autodesk Maya

★★★☆☆

| Autodesk Mudbox

★★☆☆☆

 
Pro Tools

★★☆☆☆ 

| GitHub

★★★☆☆
Sharepoint

★★★☆☆

| Google Drive

★★★★★ 
Skype

★★★★☆

  
| Zoom

★★★★☆
Discord

★★★★☆

| Slack

★★★★☆

 
​​​​​​​
Wordpress

★★★★☆

| Prezi

★★★★★